As an engineering company, we hold safety, health, environment and quality in high regard. These core values solidify the foundations of our business, meaning the high standards we promise to our clients are always followed through with the best possible support.
The Health and Safety of our employees and those potentially affected by our activities is of our utmost importance. To this end, one of our stated HSE objectives is continual improvement towards zero accidents and incidents for all projects and business operations. Our strategy includes the following key principles
Leadership 
U

nwavering in their focus and commitment.
Risk control
Integration of H&S into design activities to apply the principles of prevention, thus reducing risks at source.

Clearly planned and communicated work standards, plus behavioural expectations supported by strong supervision.

Clearly defined competency standards.
Monitoring and Auditing 
Regular oversight to ensure our values are being put into practise.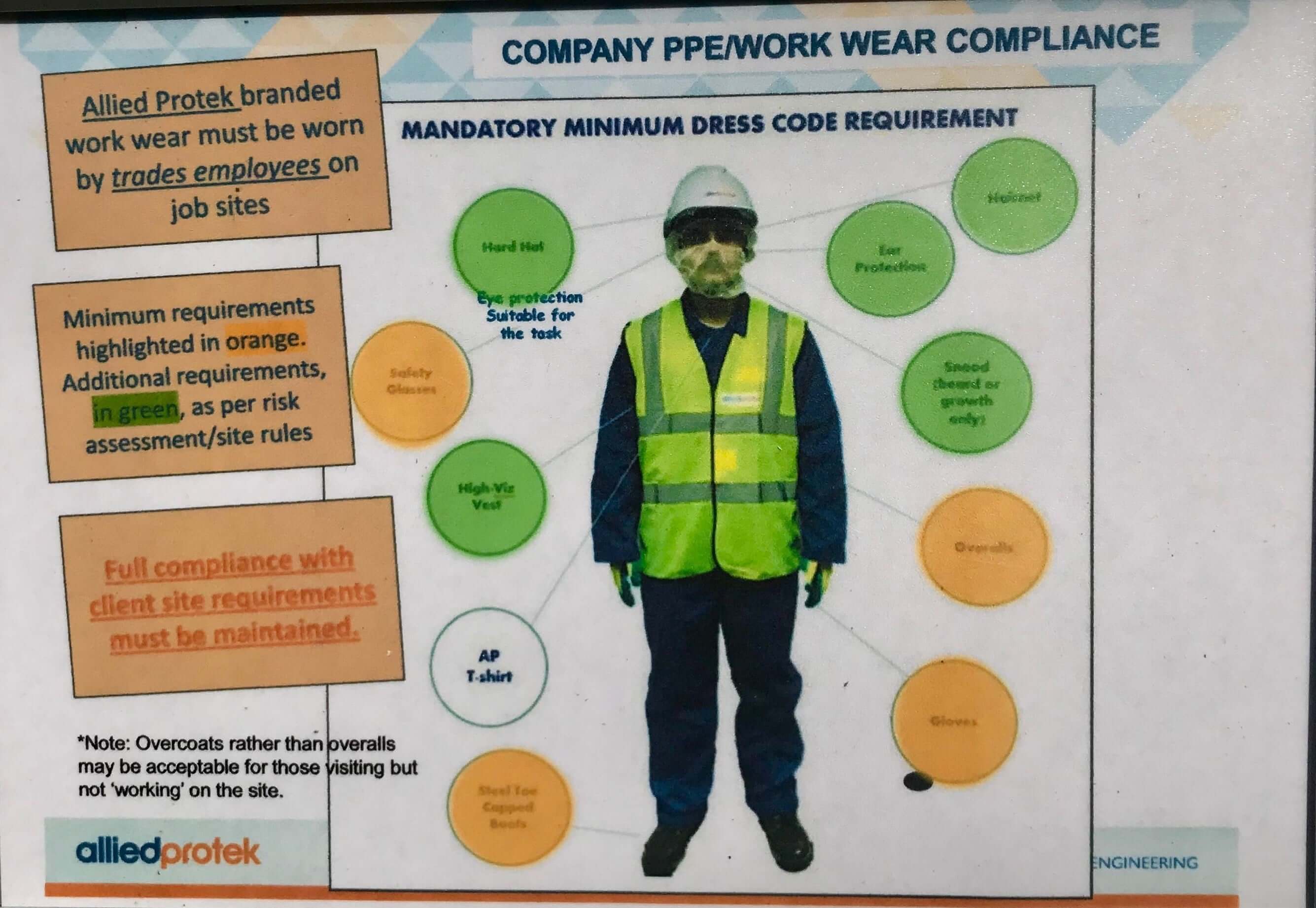 Our latest initiative, as seen pictured above, is to install a PPE reminder into all our vans. The logic behind this latest instalment within Allied Protek is to remind our tradesmen of our strict PPE standards to ensure the health and safety of both our workforce and our clients.